To not miss anything on African news, subscribe to the newsletter of World Africa from this link. Every Saturday at 6 a.m., find a week of current events and debates treated by the editorial staff of World Africa.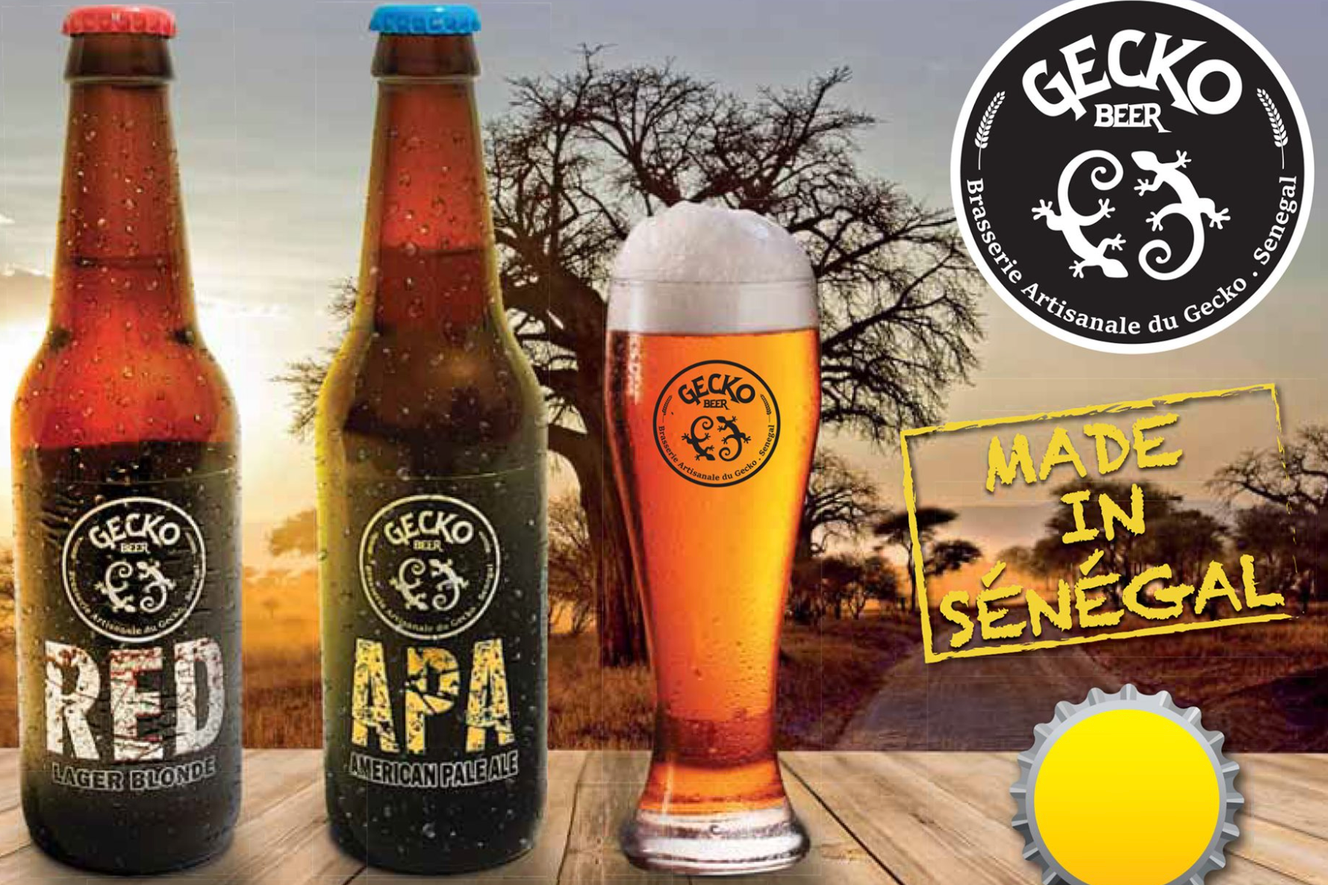 From the comfortable benches of the bar of the Gecko brasserie, 70 kilometers south of Dakar, you can see the 500-liter stainless steel vats in which barley malt is infused. It is here, in the village of Nguérigne, that the first artisanal beer in Senegal has been brewed for two years, at a rate of 8,000 to 10,000 bottles per month.
The Gecko brewery sells its beers directly on site, but also via online delivery systems or by supplying the restaurants and bars of Dakar and the small tourist coast.
Read also
Article reserved for our subscribers

African beer market survey
In Senegal, the market is dominated by locally brewed industrial beers such as Flag or Gazelle, marketed by the West African Brewery Company (Soboa), a subsidiary of the Castel group. But the founder of the Gecko brewery, Frenchman Sébastien Flachs, says there is room for new players.
"Consumers complain about always drinking the same industrial beers or paying too high a price when they want a superior quality imported product", specifies the entrepreneur, who started in a garage in Senegal with 170 liter tanks.
Experimentation and perseverance
"I had already brewed when I was young, for my friends. I knew a little about the process but it turns out to be more complicated in Senegal ", he admits. With heat, all raw materials, from hops to yeast to malt, must be stored in cold rooms where the fermentation process also takes place in large black barrels. Hence the importance of having a generator on hand in the event of a power cut, which is frequent in this village.
After a year and a half of experimentation and perseverance, Sébastien Flachs and his team succeeded in 2020 in marketing two beers, one blonde and one APA (American Pale Ale) with unprecedented recipes. "I didn't know anything about brewing, I had to learn everything", testifies Estelle Noémie Ndiolène, who now supervises operations.
Read also
In Gambia, the French Castel will no longer produce the famous Julbrew beer
"It's difficult to do this job, which involves alcohol, especially as a woman. But in this village, we are mostly Catholics, so that poses fewer problems for us ", continues the young Senegalese.
In this 95% Muslim country, consumption is far from generalized. A 2016 Unicef ​​study estimated the proportion of men between 15 and 49 who had drunk at least one alcoholic drink in the month at around 4%.
Several actors
Sébastien Flachs still wants to believe that the market is promising because demand is strong. Its customers are mainly European expats and tourists, but more and more Senegalese are discovering this beer with a more pronounced taste.
The challenge now is for production to keep pace with demand. Supermarkets need quantities that the Gecko brewery cannot supply. "Investments are planned to develop, but the manufacturing process will remain artisanal. Only the bottling, washing and sterilization of the bottles that we currently do by hand should go semi-industrial ", says Sébastien Flachs.
Read also
In the Nigerian beer market, "there's a new sheriff in town"
The entrepreneur is not the only one to have launched in Senegal on the niche of craft beers. Maison Kalao is one of these new breweries making a place for itself in the Senegalese market. Its founder, Raphaël Hilarion, has just received authorization to market three beers. All are made from local products such as rice, ginger or millet. As for hops, the young Franco-Cameroonian entrepreneur has chosen to import it from South Africa to keep a Pan-African beer that enhances the cereals of the continent.
With the help of the Institute of Food Technology (ITA), a public research and development organization, he identified local producers of rice and millet, with responsible and reasoned agricultural techniques.
Administrative burdens
While the adventure is only just beginning, Raphaël Hilarion produces around 1,000 bottles per month, but he says he feels a craze for his beers and professes great ambitions. "The idea is to target African consumers more", explains the one who intends to position itself as an independent microbrewery, with a social vocation and zero waste.
Faced with administrative burdens and heavy investments represented by the opening of a brewery, Victor Gondry, a Belgian entrepreneur, preferred to import three craft beers from Belgium, with an original recipe only intended for Senegal, to test the market.
Read also
"In Nigeria, Heineken trained prostitutes to boost sales"
One year after launching the Bono in the country, the results are positive: "There is a market for this type of product. We were also surprised at the beginning because it worked very well. But it remains restricted because imported beers are more expensive because of the high taxes. " His long-term project is to launch the Bono brand in other countries in the sub-region and then to open a craft brewery in Senegal or elsewhere – why not in Côte d'Ivoire.
We would like to thank the author of this article for this awesome web content

In Senegal, the emerging success of craft and local beers