ETHIOPIA LETTER
In Bekoji, the dawn mist has not yet dissipated as the city's only stadium is already stormed. In these Ethiopian highlands, the air is electric. Hundreds of young runners follow their daily training, in the hope that one day they too will know the fate of Ethiopia's long distance runners.
On the dirt track, turns and strides follow one another for almost two hours. We double there, we cross paths, under the uncompromising eye of "Coaches". We also avoid cows and sheep coming to graze the fresh grass inherited from the rainy season. The morning prayer, broadcast by the neighborhood Orthodox church, resonates in the stadium. The runners, them, remain diligent, clubbing the ground with their synchronized steps, as in a bubble, cut off from the tumult of the war which shakes the country.
Read also
The kings of the marathon, lungs of Ethiopian economic development
In Bekoji, located 220 kilometers from the capital, Addis Ababa, running is a religion. This is evidenced by the impressive record of this city of 30,000 inhabitants: eighteen Olympic medals, eight of which are gold, and fifteen world athletics championship titles. While long-distance running is Ethiopia's national sport, Bekoji is its temple, and its athletes, such as Kenenisa Bekele, Derartu Tulu and Tirunesh Dibaba, are worshiped as gods.
"I have to pass on my experience to the girls"
The whistle to the lips, Fatiya Abdi was yesterday one of these seeds of champion. She was training alongside the three-time Olympic champion Tirunesh Dibaba a few years ago. During her short athletic career, Fatiya Abdi even held the national record in the women's 400 meters. "I had to give up the competition because of a palsy, she regrets. Since then, I have to pass on my experience to the girls. "
Every morning, she accompanies, trains, advises her "Lionesses" : forty teenage girls from modest backgrounds in Bekoji, selected to follow the program of the charity Girls Gotta Run. "Apart from training, they are mainly supported financially and academically", continues the one that everyone nicknamed "coach Fatiya". The NGO thus aims to reduce early marriages and drop out of school in rural areas.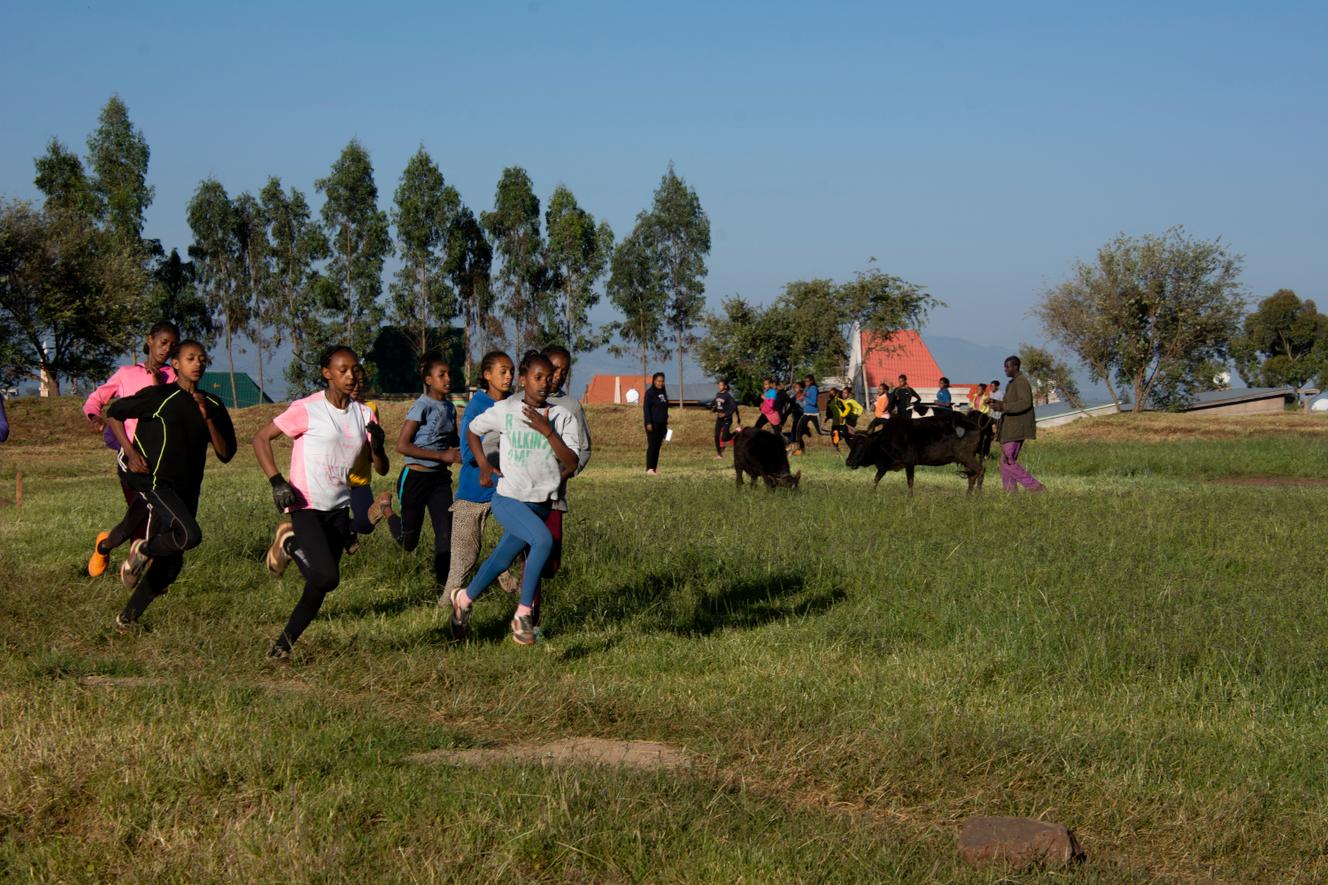 Here, there is no need to motivate the runners. They all grew up with the myth of running from a young age. The faces of Kenenisa, Tirunesh, Derartu and the others appear everywhere. Their photos are printed on the t-shirts and displayed on the tuk-tuk. "During the Olympics and the world championships, everyone flocked to the stores which broadcast the races on TV", indique Fatiya Abdi.
You have 60.49% of this article to read. The rest is for subscribers only.
We would love to say thanks to the writer of this write-up for this amazing content

Bekoji, the Ethiopian long-distance runner's factory