Unquestionable victories reached yesterday Gerónimo Dhereté and Brenda Rosso in the very attractive Asics Sprint ISS Triathlon, that took place in this city, as a prologue to the Asics Half ISS Triathlon, preview for this Sunday.
The Azuleño triathlete, 23 years old, prevailed among the knights, with a time of 1h00m36s for
complete the 750 meters of swimming, 20 kilometers of cycling and 5 kilometers of running.
His escorts were the Buenos Aires man from Haedo, Santiago Beltran, and the young man from Mar del Plata Martin Reynoso, barely 19 years old. Two other people from Mar del Plata completed the Top-5: Bruno Aspeleiter, fourth, and Tiago Muñoz, barely 17 years old.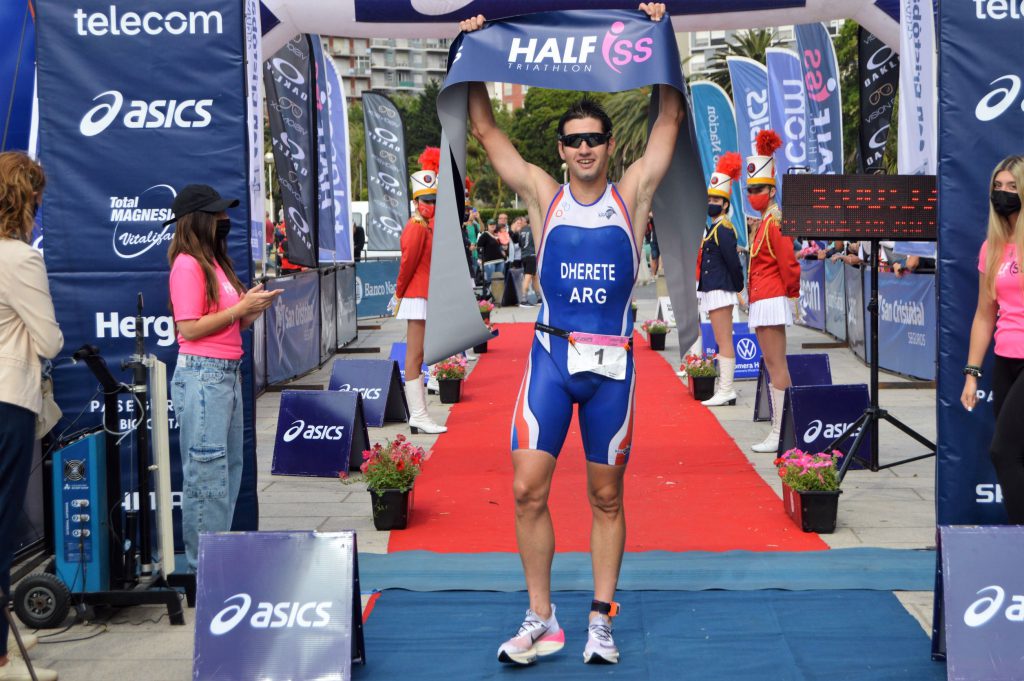 Among the ladies, the excellent triatlet prevailedto Brenda Rosso, 31 years old and a native of Villa Luzuriaga, with 1h11m19s and a wide advantage over their most immediate pursuers, the Mar del Plata Maria Belén González (reached more than 6 minutes) and Candela lovera (more than 9 minutes).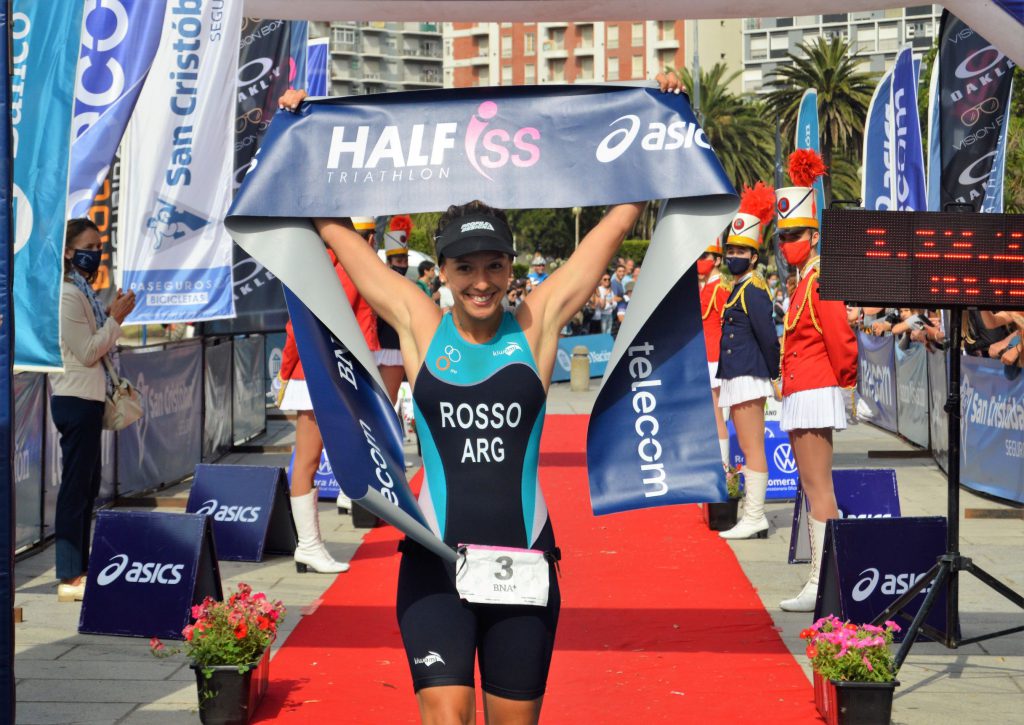 The test was carried out, in general, under good conditions (it only made it difficult for some to enter the water, due to the waves). Almost 300 triathletes were on the starting line, which was done in two rounds: the men started first, and two minutes later, the women, as decided by the director of the test, Gabriel De Cunto, to avoid any blow or shock to the time to run to the water.
The ceremony of the symbolic podiums by categories was held in the same Almirante Brown Square, prior to the completion of the children-youth triathlon driven from the Emder, through the Federated Sports area, and which had the logistical support of ISSports, and the collaboration of lifeguards from the beaches of the center and the Atlantic Coast SUP Association to take care of the little ones.
A free initiative, which was remarkably successful, led by the teachers' coordination Christian Carletto and Gerardo De Vita.
The turn for the Half
The triathlon options menu will be completed this Sunday, starting at 8, in the same sector as on Saturday and on very similar circuits, only in some cases, with greater extension.
The Asics Half ISS Triathlon returns to the calendar and will have the participation of Cordoba as a great attraction
Oscar Galindez, a historic Argentine triathlon, and proposes to complete 1.9 kilometers of swimming, 90 kilometers of cycling and 21 kilometers of running.
Vehicle traffic will be interrupted between 6 and 15, from Alsina and La Costa to La Costa and Necochea. And from 6 to 13, from Alsina and La Costa to the Naval Base.
GENERAL RANKING
Gentlemen
Pos. Triathlete Age City Time
1) Gerónimo Dhereté 23 Blue 1h00m36s
2) Santiago Beltrán 32 Haedo 1h01m31s
3) Martín Reynoso 19 Mar del Plata 1h03m19s
4) Bruno Aspeleiter 34 Mar del Plata 1h03m54s
5) Tiago Muñoz 17 Mar del Plata 1h04m16s
6) Maximiliano Agostini 34 Necochea 1h04m52s
7) Lucas Martini 38 Blue 1h05m01s
8) Pablo Triolo 51 Haedo 1h05m42s
9) Diego Ganty 38 Saladillo 1h06m26s
10) Darío Capeletti 50 Citadel 1h07m15s
Ladies
Pos. Triathlete Age City Time
1) Brenda Rosso 31 Villa Luzuriaga 1h11m19s
2) María Belén González 30 Mar del Plata 1h17m42s
3) Candela Lovera 22 Mar del Plata 1h20m30s
4) María Soledad Oliva 44 Mar del Plata 1h20m43s
5) Claudia Esquivel 51 Pilar 1h22m42s
6) Andrea Palazzo 52 Mar del Plata 1h22m51s
7) María Fernanda Cerviño 43 Mar del Plata 1h23m54s
8) Daniela Díaz 38 CABA 1h26m00s
9) Luján Chiazzaro 27 Mar del Plata 1h26m22s
10) Rocío Martínez 31 Mar del Plata 1h27m55sos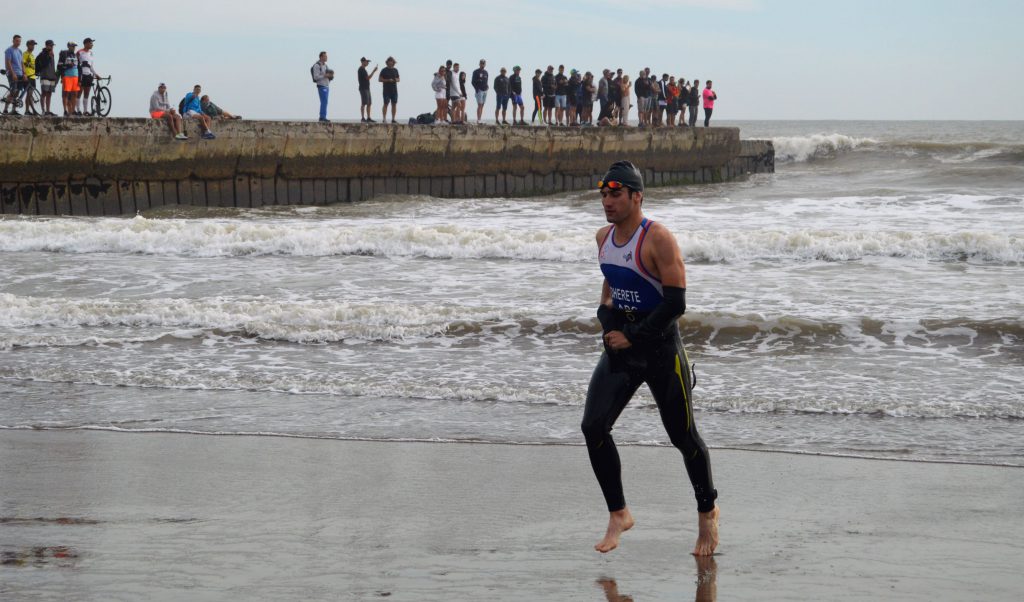 "In this distance, if you relax, you lose"
After his unquestionable triumph in the Sprint, the Azulean Gerónimo Dhereté revived his career with LA CAPITAL:
-You had a great race, from the beginning to the end …
-It went right. It took a while to get into the water. I'm from Azul and there is no sea there (laughs), just a fairly calm stream. Passing the break is always difficult for me when I come to run to Mar del Plata, but the boys were very open, I was able to get ahead and that was very important because I had hit myself on the bike last week, so I was a little fearful, very attentive to wells and grates. I managed to keep the difference and when it was time to go on foot, the objective was to stick with the plan and, if possible, increase the advantage.
-Could you regulate at some point?
-The truth, I could not risk. I know Santiago (Beltrán), we have run several times and I knew that if I relaxed a bit, he would eat me. It is a very short race, we know each other a lot. In this distance, if you relax, you lose.
-What does it mean to run again in Mar del Plata?
-All ten points. Since the beginning of the year races have been suspended one after another, so I am more than happy that it can be run again, and more so here in Mar del Plata.
-Does that mean you're going to keep coming as long as you can?
-Yes, sure. Whenever you can, the intention is to be. Coming to run here is beautiful.
-What will your 2022 calendar be like?
-Now come the Holidays. I think I pass them here. When we restart, I will run in Azul, La Paz (Entre Ríos), San Lorenzo (Santa Fe) and in February, Tandil.
-A loaded summer …
-Yes, full of races. Just in case. You never know. Hopefully nothing is cut, but if it happens, we will be reassured that we ran all we could.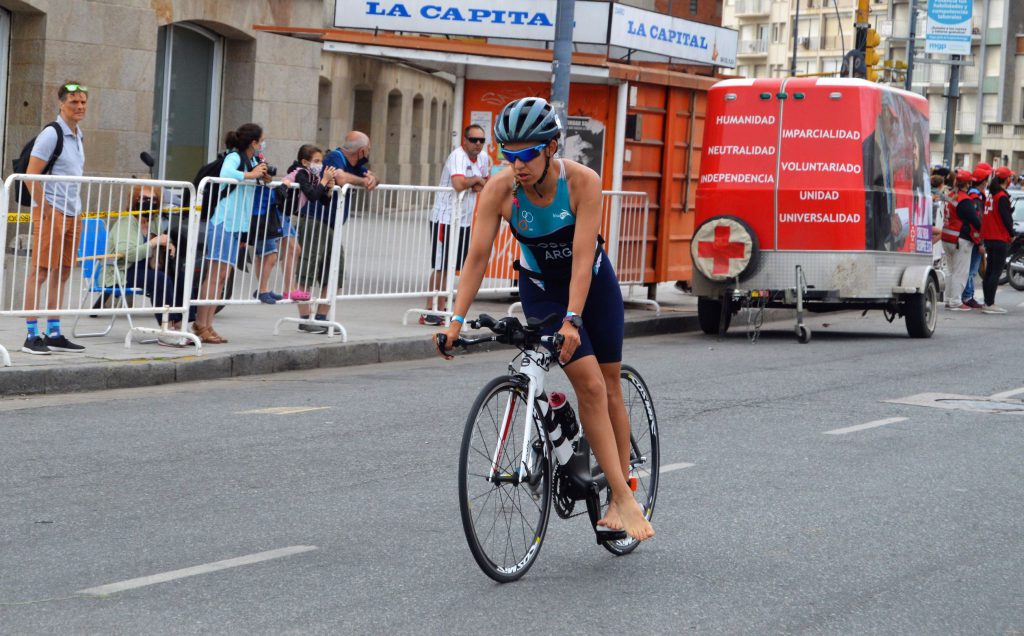 "In the bike part I felt very good"
Brenda Rosso confirmed her status as favorite and won a spectacular victory in Mar del Plata.
-You achieved a great victory in a very explosive test like the Sprint …
-I am very happy to have been able to run again in Mar del Plata.
-You always do very well when you compete here …
-Master Mar del Plata. I love this circuit as hard as it is, it is something that I really enjoy.
-It's hard, but this time the wind was not as strong as on other occasions. Did you also feel that it was like this?
-It's true. This time, the wind was very good, the sea, within everything, was somewhat rough but you could swim, so in general, it was all barbaric.
-What was the best thing about the test for you?
-I always stand out a little more in the water, although the women started two minutes later than the men and it got a bit complicated but not too much. In the bicycle part I felt very good, it surprised me because it is the part that costs me the most. A little while ago I was preparing the Seven Lakes race, I was giving a lot to the bike and it seems that it showed (laughs).
-How did you live this time of pandemic, away from the competitions and the heat of the people?
-It was a very hard year, especially emotionally, for being locked up for so long. For us, who are going to train all the time, mostly outdoors, it cost us a lot. We trained indoors, with the bicycle roller. It is not the same, but keeping us active was key to being able to compete again with good feelings.
-You had room to slow down but it seemed that you were at your best all the time …
-Yes, yes, I went to the maximum. In the last run I had a pain in my spleen, I slowed down a little bit but immediately pressed again.
-What are your goals for what is coming?
-Surely some triathlon races, I have to define them well. I probably run the 51.50 IronMan (in Nordelta) and maybe some cycling, which I'm really enjoying.
We would like to give thanks to the writer of this article for this awesome material

Dhereté and Rosso, the owners of the Asics Sprint ISS Triathlon