ReportageUnder the effect of global warming and the melting of the Himalayan glaciers, this territory in the northeast of the country, which was considered the largest inhabited river island in the world, has seen its coasts eaten away by the Brahmaputra.
The monsoon receded in early October, leaving a tender green landscape. the paddy ("Rice"), the dominant crop, which will be harvested in mid-November, still floats in the fields. Life has returned to its leisurely pace in Majuli, an isolated island along the Brahmaputra River, in Assam, in the far northeast of India, where the inhabitants live in semi-autarky, away from the time. The children have returned to school. Cows, goats and dogs go about as they please, cluttering up dilapidated roads. In the midst of water hyacinths, women in boats stalk catfish. Calm is deceptive.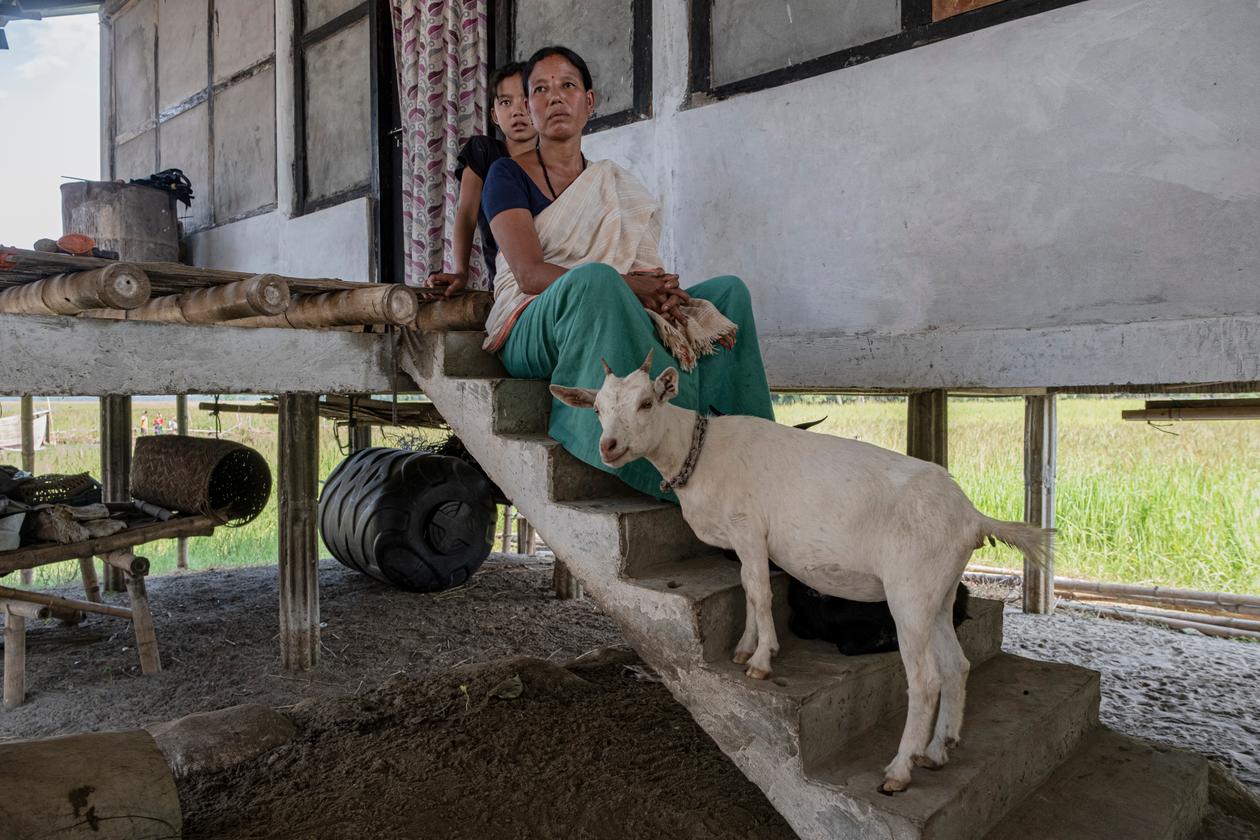 The monsoon floods have eaten away at the banks. Coastal paths, such as the one that leads to Luhit Kalita's house in the village of Salmara, are no more than a long fault and threaten at any time to tip into the river, five meters below. In a few days, everything will be gone and this potter's house will meet the same fate. About thirty meters separate it from the great plunge into the Brahmaputra. In the village, around thirty houses fall each year.
Shores that melt away
Aged 36, Luhit is about to move, with his family, his wife, his children, his parents. This is the fourth time that the river has taken its home. "Each time I move, I think I choose a safe place, but the water always catches up with me. In two months, my house will be gone ", he explains, resigned. He has not received any help from the government and has just invested 25,000 rupees (290 euros) to build a new house. A sum for this potter, who cumulates a second job in a factory of fishing boats. He will also have to build a new oven to bake his earthenware pottery, one of Majuli's traditions: his is only ten meters from the shore.
Read also
Article reserved for our subscribers

In India, an increasingly erratic monsoon
Luhit was born on the island, and isn't sure he'll end his life there. Located between the Subansiri River and the mighty Brahmaputra River, Majuli was considered the largest inhabited river island in the world, 80 kilometers long, 10 to 15 kilometers wide. But this unique territory, populated by ten ethnic groups, including the Mising and Deori, shaped by tribal culture, rich in exceptional biodiversity with its 300 species of birds, is the victim of accelerated erosion. The banks are melting visibly. In a century, the island has lost more than half of its surface, dropping from 1,256 to 447 square kilometers. Seventy villages have been wiped off the map.
You have 78.41% of this article to read. The rest is for subscribers only.
We wish to give thanks to the writer of this short article for this awesome material

In India, the island of Majuli, devoured by rising waters, will be gone by 2030